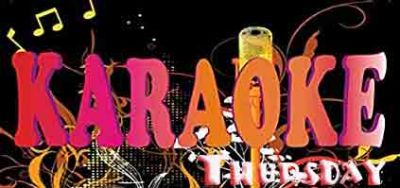 Click Here To Register For This Event
Join us Thursday, August 31, 2023, 8 pm to midnight for karaoke in either the Bare's Den or the Cub House. This is your opportunity let it shine, be goofy and/or just have fun. Every time that you sing a song, you'll be entered in the drawing to win a fabulous prize.
The event will be hosted by our own Karaoke DJ Michael.
Since you're coming in for this event, why not just stay for Labor Day Weekend.
Do we need to say more? Come enjoy today or this holiday weekend with your friends!!! This is your chance to get away and enjoy life to the fullest. Come enjoy nature and each other at Two Creeks Campground, a 100 acre, totally secluded, clothing-optional campground/lifestyle friendly community just north of Minneapolis/St. Paul, near Sandstone, Minnesota.
At this community you'll be able to be yourself! Feel free to shed your clothes, along with the stress of life; feel free to express yourself in a very peaceful setting. After all, there are absolutely no kids here. Everyone in attendance is an adult, successful in life, and enjoys the freedom that this soiree has to offer.
If you can't camp for the weekend, just come up for socializing and camaraderie. You entrance fee is good all day/night long (see the reservation form for details).
Attendance is $45 per single/couple per day; come for one, two, three or more days.
We also rent fully equipped 10′ X 10′ or 12′ x 12′ cabins with microwave, air conditioner, refrigerator and queen size bed and if you prefer, tents are also available to rent. See the reservation form for details.
So come on out, get invigorated at your weekend "cabin" in the north woods. To register online, rent a trailer, cabin, or tent, go toClick Here To Register For This Event Click Here To Register For This Event